Why NMN Bio?
NNAD+ is a molecule that is essential for over 50% of all physiological processes including energy production and metabolism.

Supplementation with NMN is demonstrated to enhance endurance, aerobic capacity and cardiovascular fitness in healthy, adult, amateur runners of both genders.

NMN Bio is founded by a scientist and is committed to offering transparency when it comes to the volume of product that you are paying for.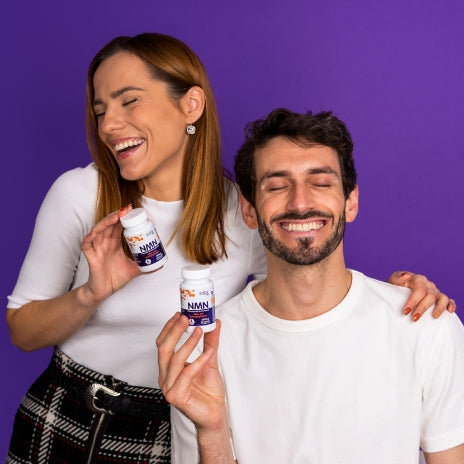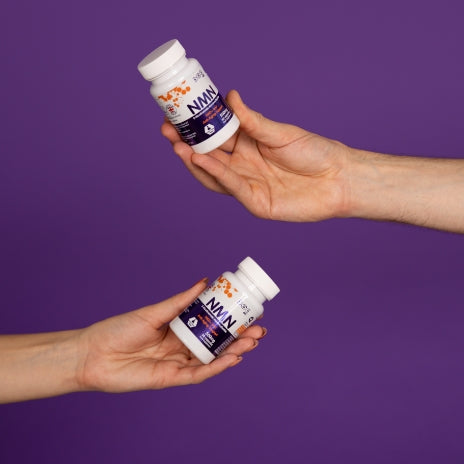 Just in 1-2 weeks, you will notice improvements in your energy levels, fewer sugar cravings and better sleep.
Don't take our word for it
★★★★★

Amazing product! I have been taking it for two weeks now and I can see that my face is brighter (not having changed anything else in my routine apart from starting to take this product) and my energy levels are up by a lot! So glad to have gotten the NMN
★★★★★

My sugar cravings disappeared after a couple of weeks. My focus keeps on getting better and better. Thanks for an awesome product!
★★★★★

Fantastic product and great customer service. Highly recommend trying it out.
★★★★★

Everything feels a bit better. I suffer from arthritis and at the age of 54, I thought that there were no supplement that can help me feel better. After taking NMN for a month, my joints feel much better in the morning.
★★★★★

Love this product and having had this developed by a scientist with a strong vision and integrity gives me confidence. NMN is the best longevity supplement on the market, the research coming out of world leading labs makes me very excited about being able to use this for me and my family
★★★★★

Order came in decent time coming across from the pond. The company reached out to me to see if I had any questions and what my goals were. Which is a pleasant surprise. I am close to placing a second order with them. Like the NMN product, most likely the best I have yet.
★★★★★

I sleep much less and and feel more energetic and alert. I was surprised as I was previously taking NR from Chromadex and there wasn't much of an effect. I'm intrigued and looking forward to see what the longer term results would be.
★★★★★

I started taking NMN daily since Christmas and found that my overall energy improved and noticed better performance on my workout with quicker recovery times! I am determined to keep NMN as part of my Biohackers Longevity & Wellness daily routine. I believe this is one of the most important supplements to take to add years to our lives and lives to our years!